South West Venues: Spotlight On Wedding Venues By The Sea
Picking the perfect venue for your wedding is one of the most important choices when planning your wedding... and one of the most difficult! Ensuring that you tick all of the practical boxes such as location and how many guests the venue can cater for, whilst choosing a location that represents you as a couple, the style of your wedding plus finding somewhere you fall in love with can be a challenge for any newly engaged couple. But luckily here at TG weddings we are here to help!
We are spoilt for choice with beautiful venues in the South West and we will be highlighting just a few of our favourites. Keep your eye out for our "South West Venues: Spotlight On....." blog where we will be looking at the different kinds of venues that the South West has to offer. From Castles to Caves, we are sure to have something to suit everyone's tastes.
By The Sea Wedding Venues

With its peaceful surroundings and stunning views Polhawn Fort is the perfect place for your dream wedding. This exclusive use venue gives you the choice of a fairytale garden wedding or The Grand Napoleonic Hall inside seats 120 people and will be sure to wow you and your guests on the big day. This luxury venue is set in an area of Outstanding Natural Beauty on the Rame Peninsula, overlooking the sea at Whitsand Bay and even has its own set of steps down to a private beach perfect for beautiful photos and to make some special memories with your guests on your wedding day. This incredible venue is ideal if you want to create a unique venue designed for what you want, they do not offer traditional wedding packages opening it up for you to decorate the venue, choose your own caterers and make your wedding day exactly how you want it, all with the added bonus of no corkage charge!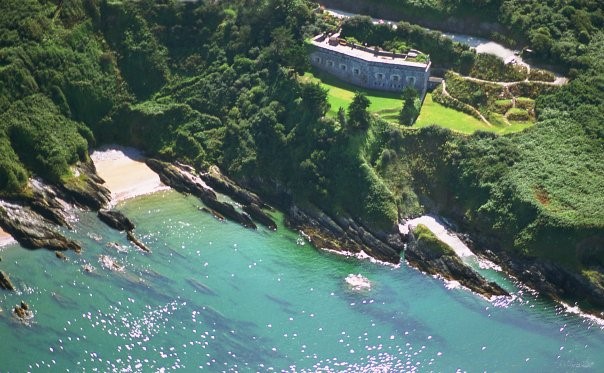 If you are looking for a truly unique venue for your special day… then look no further! This beautifully designed coastal wedding venue is accessed via a hand carved tunnel through the cliff and even comes with its own private beach. With a choice of having your wedding ceremony within a thatched gazebo overlooking the sea, or inside their contemporary and stylish bespoke venue building, there are no concerns about the UK weather spoiling your big day. With a rugged coastline, spectacular sunsets and unbelieveble views this venue will ensure you have an unforgettable day in a magical location.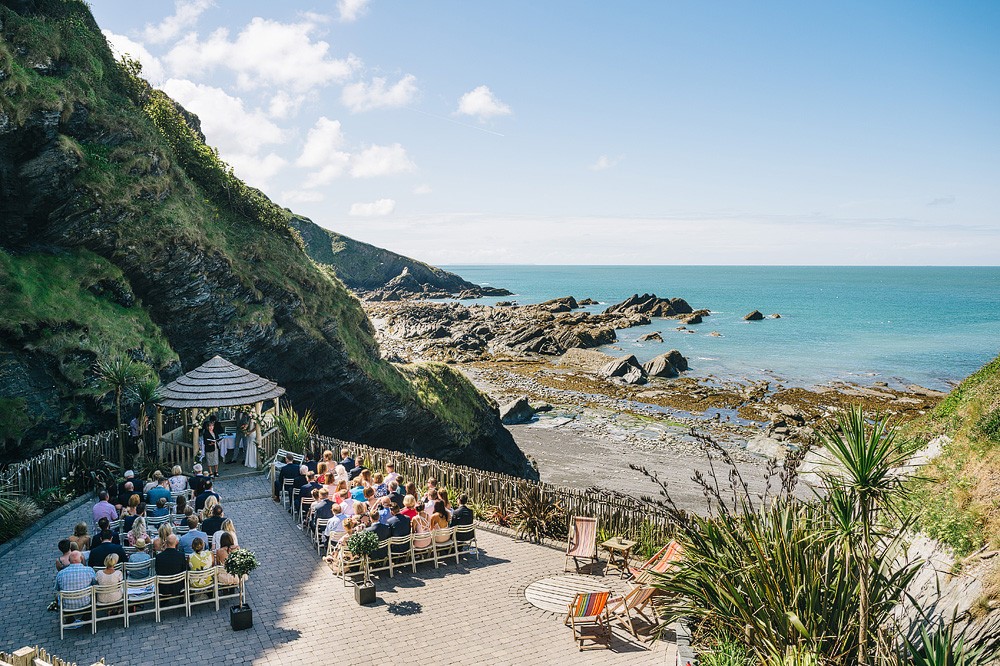 This stylish wedding venue with unique panoramic views of the Salcombe Estuary, is featured in The Sunday Times' top 100 hotels and with good reason. This hotel is the epitome of luxury for the Bride and Groom on their wedding day and night, with the option to take your vows against the stunning backdrop of the estuary and enjoy the use of a private outdoor terrace this hotel is perfect if you are looking for a venue which screams elegance and style.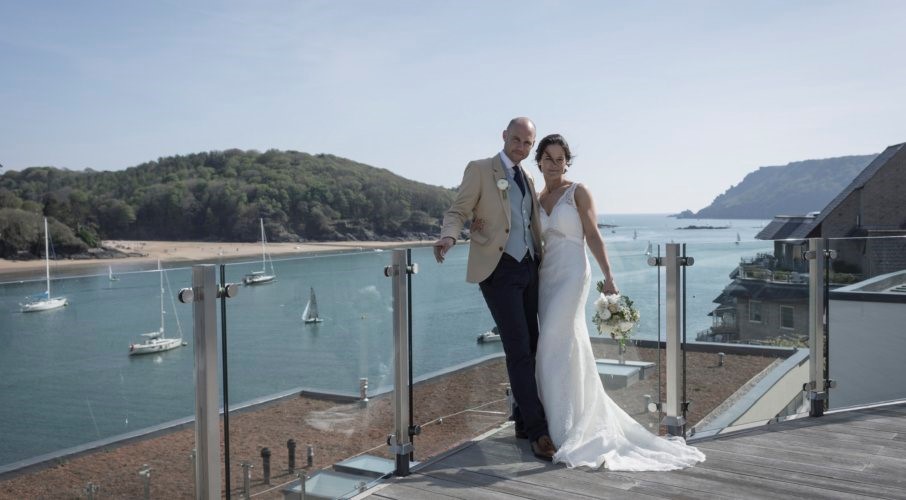 One of the most exclusive and romantic wedding venues in the whole of the South West, if not England. With this venue not only do you get exclusive hire of a hotel, but a whole tidal island, surrounded by sea, sunshine and drama, and at low tide, accessible over the virgin beach. This is a venue for couples who are looking for something unusual but sophisticated, classically art deco but very personal, intimate but glamorous and most of all for couples who are looking for a venue with the ultimate wow factor.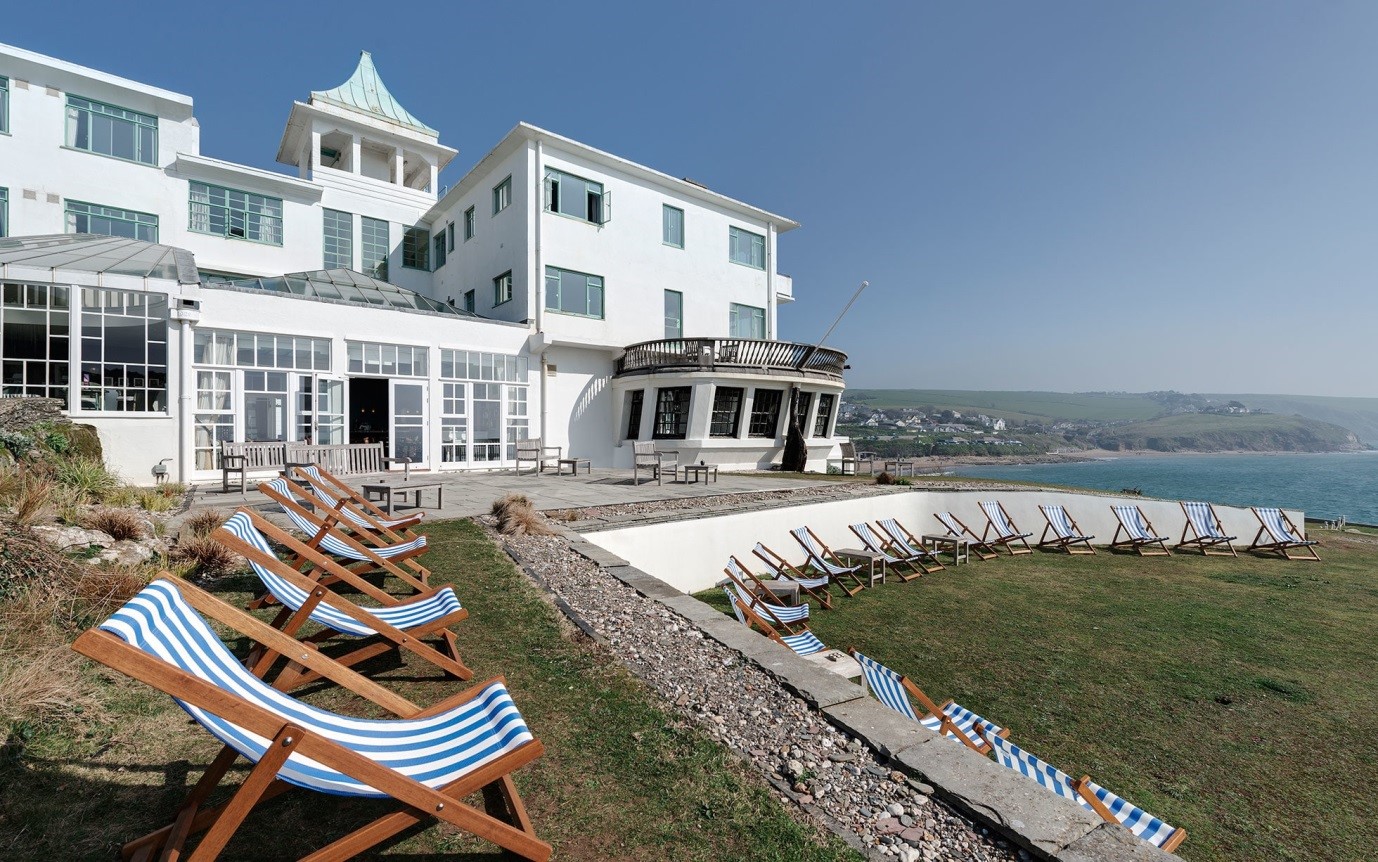 Celebrate your wedding in one of the prettiest fishing village in Cornwall exclusively for you and your guests. Spend your day surrounded by picturesque coastal views which will take your guests breathe away and ensure that you are left with special memories to last a lifetime. With a choice of many different spaces within the hotel, this gorgeous hotel is able to cater for intimate weddings for smaller wedding parties right through to large weddings with exclusive hire of the hotel. With an inhouse wedding planner there to guide you through every step of the wedding planning process, you are sure to have your dream wedding if you pick Treseanton as your wedding venue.