South West Venues: Spotlight On Barn Wedding Venues
Picking the perfect venue for your wedding is one of the most important choices when planning your wedding... and one of the most difficult! Ensuring that you tick all of the practical boxes such as location and how many guests the venue can cater for, whilst choosing a location that represents you as a couple, the style of your wedding plus finding somewhere you fall in love with can be a challenge for any newly engaged couple. But lucikly here at TG weddings we are here to help!
We are spoilt for choice with beautiful venues in the South West and we will be highlighting just a few of our favourites. Keep your eye out for our "South West Venues: Spotlight On....." blog where we will be looking at the different kinds of venues that the South West has to offer. From Castles to Caves, we are sure to have something to suit everyones tastes.
Barn Wedding Venues
There are barn wedding venues for all tastes, styles and budgets! Barn weddings are becoming more and more popular as people love the simplicity of a Barn against the elegance of a wedding, plus barn venues are great if you want to style the wedding yourself and make it really represent yourselves as a couple. Barn weddings give you the chance to relax, escape from the typical and surround yourself with nature and beautiful landscapes.
Find tranquillity and peace among the rolling hills and stunning countryside that surround Anran. Located in South West Devon, the barn and surrounding courtyard has kept much of its 18th century charm. This original, undeniably special venue is certainly not your typical wedding venue and incorporates all the beauty and splendour of the surrounding nature. Enjoy cocktails and the wedding breakfast for up to 180 guests in the stunning and unique Glasshouse, dinner under The Old Oak Tree or a hog roast at the Hay Barn, Anran has options to cater for all.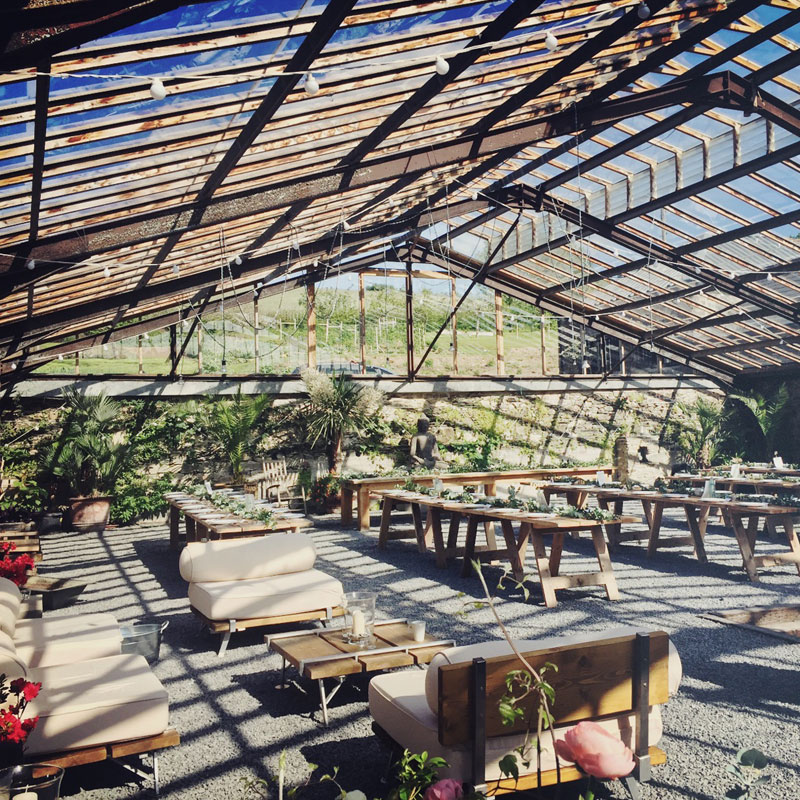 The award-winning Upton Barn is beautifully situated amidst the Devon countryside, near the historic city of Cullompton. Upton Barn & Walled Garden is registered for both indoor and outdoor civil ceremonies and partnerships, offering you a picturesque and completely private location for your wedding. The beauty of the traditional barn coupled with the modern aspects of the buildings, blend seamlessly together to create a venue like no other. As an exclusive wedding venue, you have the flexibility to dress the venue to suit your individual style and wedding theme. From the moment you arrive at Upton you will understand they have so much more to offer than a stunning venue and glorious grounds as thier expert team are onboard every step of the way to help make your day perfect.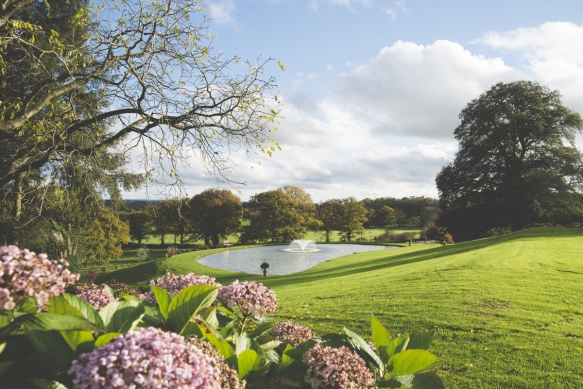 Nestling in an idyllic valley just 8 miles from Exeter, the recently restored Great Barn is one of the most spectacular venues in the South West. This 15th century barn certainly has the 'wow' factor and its mix of historic buildings, contemporary styling and state-of-the-art facilities make this venue truly unique. With options for the best and worst of the English weather, The Great Barn can cater for your wedding of up to 140 guests. Their thatched cathedral provides a magnificent backdrop for your marriage or civil partnership while the medieval courtyard and walled gardens are ideal for your reception drinks. Or if the weather takes a turn for the worst, then your guests can be escorted into the newly refurbished West Barn.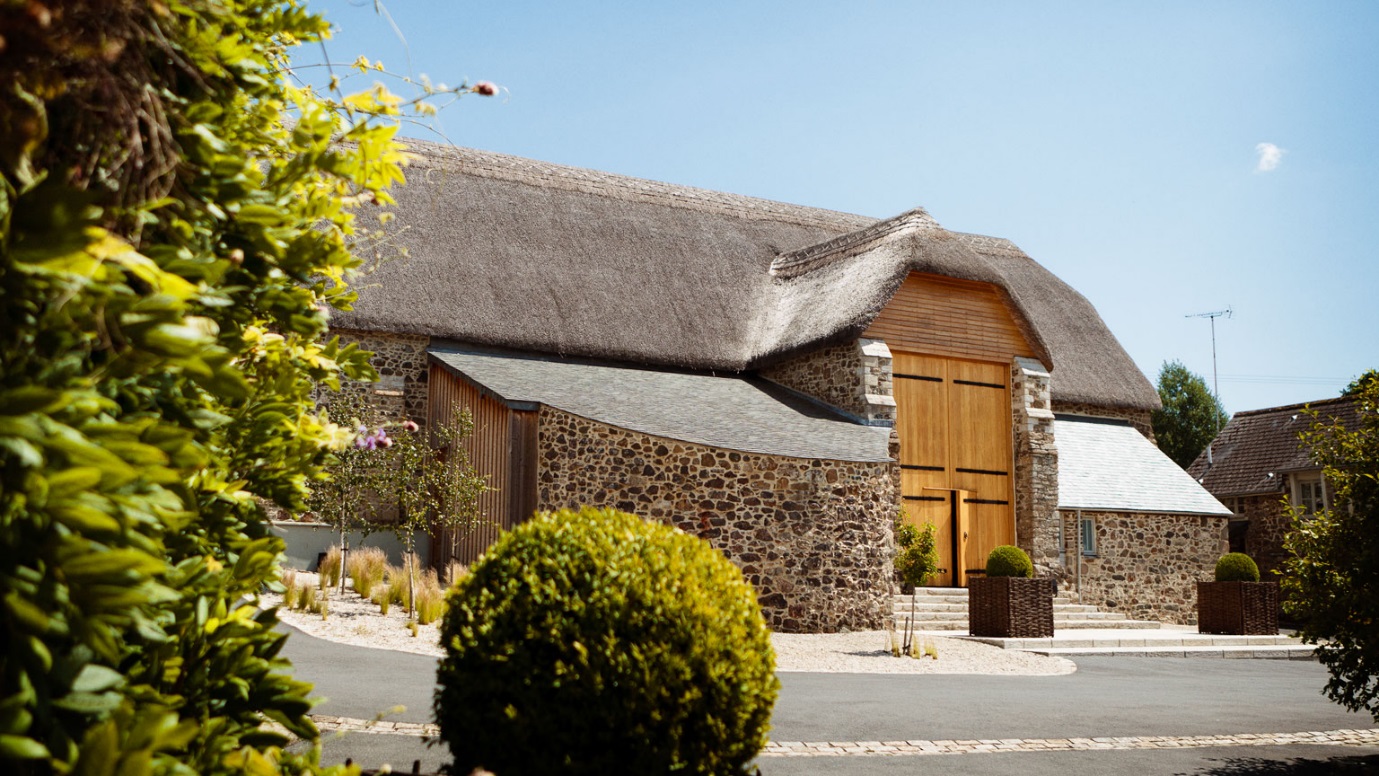 How about a two-day wedding? At Higher Eggbeer Farm you can stay on the Sunday and relax by the 30-degree heated outdoor pool, leaving the clearing up until Monday. At Higher Eggbeer you have complete freedom over your wedding day. Just 10 minutes from Exeter, allow up to 120 guests to travel back in time as they enter a farm that was mentioned in the Doomsday Book and enjoy the historical and traditional barn. The barn, lit with paraffin torches and medieval candelabra will ensure your event has a truly memorable and magical atmosphere.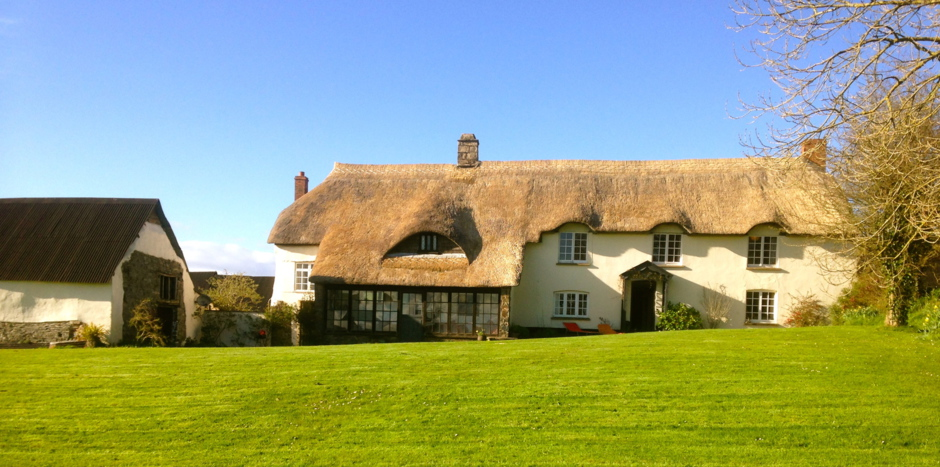 Here is your chance to get married in a superb location while overlooking the sea, steeped with the magic of an original farm that has been carefully adapted for an exquisite reception. The stunning inside has a capacity of up to 150 people in the main room and total flexibility to decorate and furnish everything to your theme. Arrive early the day before and be amazed watching how all the details of your wedding are being prepared. Relax and unwind the day after on the sandy beach that is only a ten minute walk away. If you're looking for a rustic themed wedding, this venue is perfect for you to celebrate your big day in this marvellous venue.